Available from 319.000* Euro
The AK Race Tourer Triple Size offers the most additional space amongst the race tourers from AK Europe thanks to its innovative slide-outs. A 14m² office space in the saddle area of the vehicle is created with the help of two slide-outs. Another slide-out in the middle area provides a room with 12m² of space for an office or lounge. The adjustable intermediate floor is another highlight of the AK Race Tourer Triple Size, offering the greatest possible flexibility: It allows for the transport of different vehicles from different racing series.
COME CLOSER AND HAVE A LOOK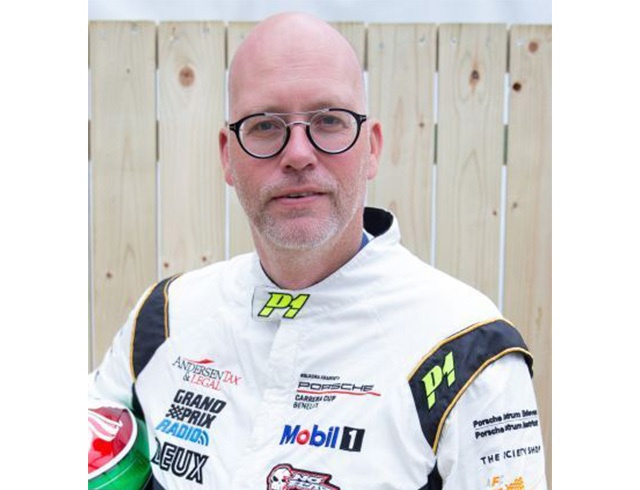 Customer testimonial: Squadra Aragosta
We from Squadra Aragosta from the Netherlands and Speedlover from Belgium have been using our racetrailer from AK Europe for several years within the Porsche Carrera Cup and Creventic Endurence series for several years and are very impressed with the quality and service we have experienced over the years. AK Europe is a company delivering premium products and we are very happy to work with them!

Jeroen Kreeft / Owner
The AK Race Tourer Triple Size is the largest special-purpose vehicle for racing teams, with a total of three slide-outs, which create two separate rooms that are accessible from the outside. Whether you need an office, VIP lounge or sleeping accommodation: Thanks to the absolute freedom in equipping the Tourer, you can design your vehicle according to you and your team's needs.

Equipment and technology as desired
The high-quality equipment from renowned manufacturers, which we integrate into the AK Race Tourer Triple Size for you according to your wishes, ensures that you can watch the races, work and relax in the paddock.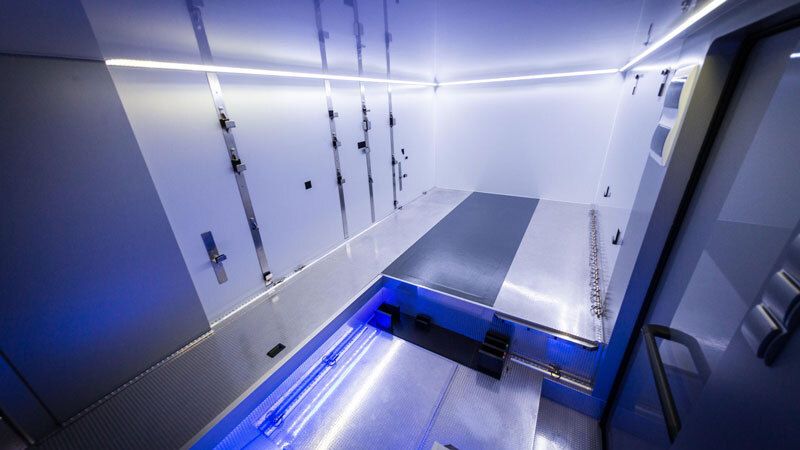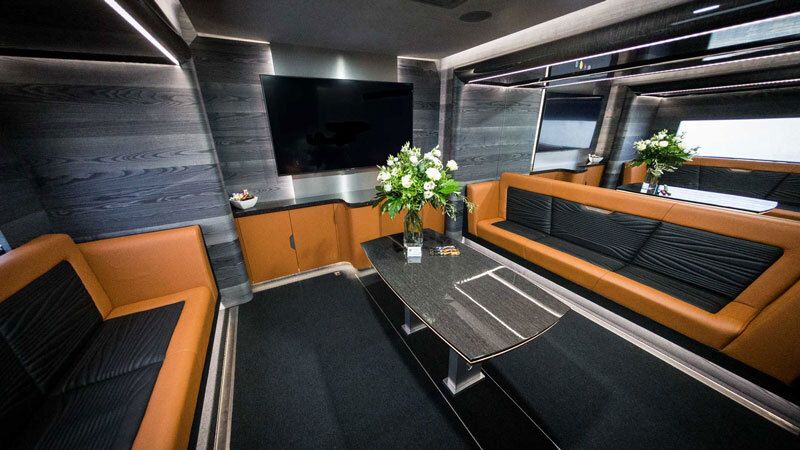 Three slide-outs for two additional rooms
The three slide-outs of the AK Race Tourer Triple Size create two spacious rooms that you can furnish with high-quality equipment according to your needs. We are happy to advise you on the planning!
Chassis
For your safety and that of your equipment, it is especially important that the chassis meets the technical requirements imposed by the weight and load. That is why AK Europe's special-purpose vehicles are already custom configured at the chassis stage.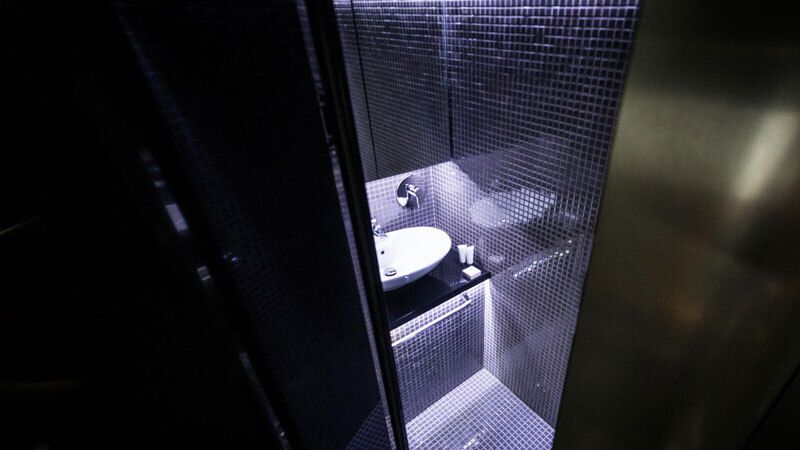 Construction in Detail
Interested in all facts and figures in detail?
See the technical drawing below.