Available from 429.000* Euro
The AK Glass Cube convinces and inspires first and foremost with its panoramic windows. The windows make it ideal for particularly creative product presentations. Thanks to the two fold-outs, you can create up to 72m² of space in the AK Glass Cube, either as one room or divided into several rooms (e.g. separate meeting rooms or back offices). The unit does not require a support vehicle as your equipment can be stowed in the vehicle. When using the AK Glass Cube abroad, we design your special-purpose vehicle to meet all legal requirements in different countries, e.g. for exterior lighting.
COME CLOSER AND HAVE A LOOK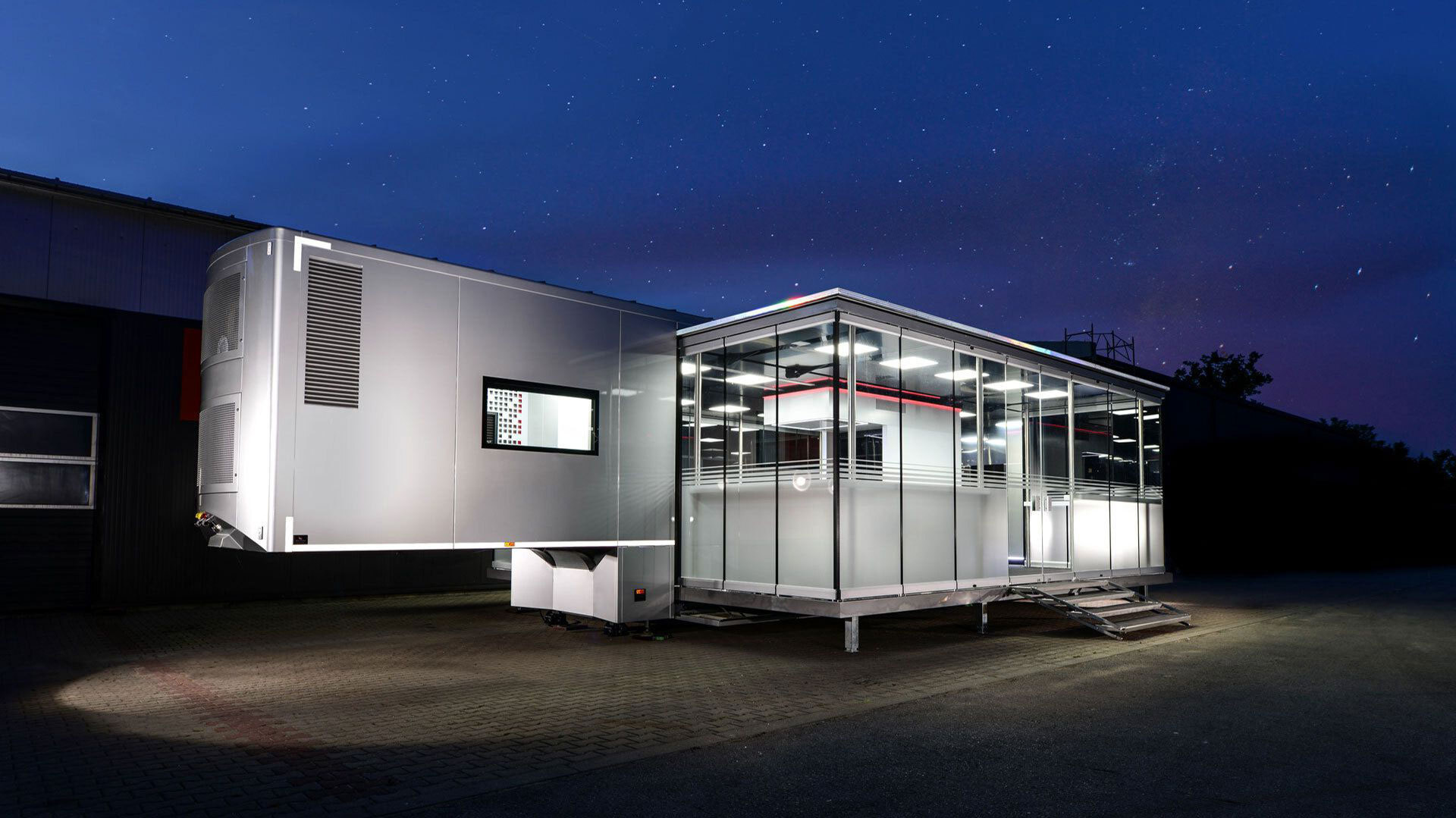 The AK Glass Cube offers companies plenty of space for product presentations at roadshows or trade fairs. Up to 72m² of interior space and an extremely prestigious glass front guarantee a unique appearance at any location where you set up the AK Glass Cube.

Hydraulics
Thanks to the special hydraulics, the AK Glass Cube stands completely level - even on uneven surfaces.
Four hydraulic rams with 10,000 kg lifting capacity per ram
Automatic levelling with control via the driver's cab
Chassis
The chassis of the AK Glass Cube can also be configured to suit your requirements.
Two or three axles
Flat or raised access to the exhibition area
We are happy to advise you on the configuration of the chassis. For example for boarding, consider whether you want to invite as many people as possible to enter (flat entry) or create a certain barrier to welcome only selected guests on board (entry via several stairs).
Equipment as desired
The AK Glass Cube can be configured according to your needs, both in terms of technology and interior design – of course with high-quality materials for the perfect external presentation. Here is a selection of the available options:
Counter
Bar
Kitchenette
Separate meeting room
Lighting as desired
Furnishings to match your needs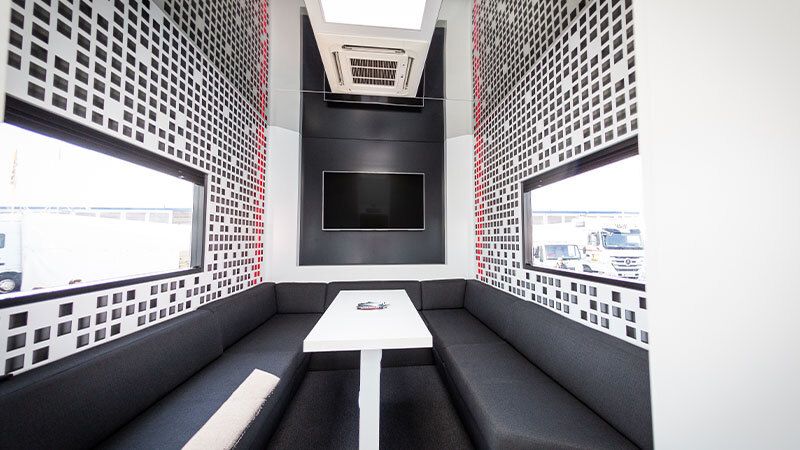 Construction in Detail
Interested in all facts and figures in detail?
See the technical drawing below.
More about the AK Glass Cube