The AK Premium Tourer offers state-of-the-art hospitality at the race track. This special-purpose vehicle, sophisticated down to the last detail, offers you the right solution for all your needs. Thanks to the modular design, it is absolutely flexible: Anything is possible from 80m² and 230m² or from 20 to 250 people. You can also expand your AK Premium Tourer in increments, as the modules can also be purchased separately. And you can set up your hospitality space quickly – depending on the size, the team needs 1 to 3 days to prepare the exclusive event location for you and your guests. A fully integrated air-conditioning and heating system rounds off the technical refinements of the AK Premium Tourer so you can also use it during the winter months.
COME CLOSER AND HAVE A LOOK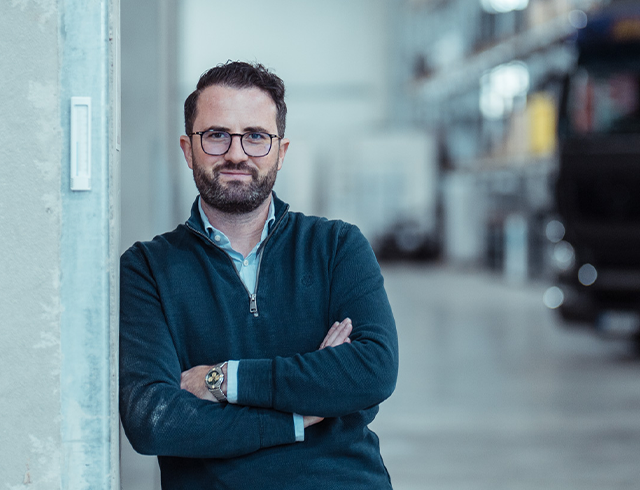 customer testimonial: eila
With AK Europe we have found a long-term partner in the field of special vehicle construction. From the first idea through the concept development to the manufacture of the vehicle, the cooperation with AK Europe is always professional and reliable.

Sebastian Eiselt / CEO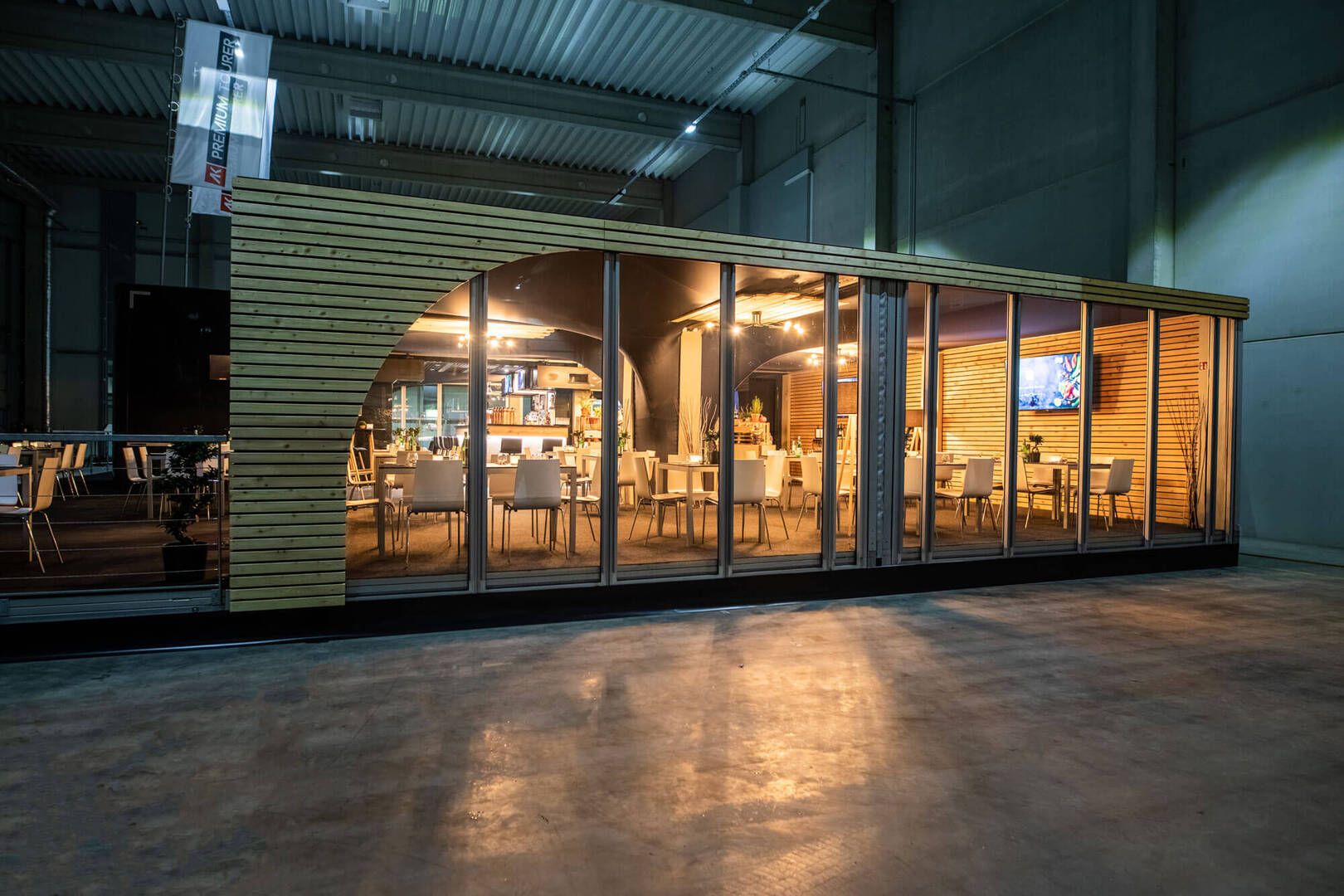 The AK Premium Tourer is the all-round talent in the Extra Class at the race track: As a team hospitality space or sponsor location, it offers plenty of space for your team, guests and employees thanks to its modular construction and exquisite equipment.

Technical equipment
The high-quality technology in the AK Premium Tourer is, along with the exclusive design, the heart of your hospitality space. In addition to standard equipment, we naturally also cater to your requirements and can provide the location with the equipment you want.
4 x 65' LED Smart TV
2 x 32' LED Smart TV
Central TV control
Internet router
App-controlled room freshener
Satellite system
3-zone automatic climate control
3-zone audio system (Ecler)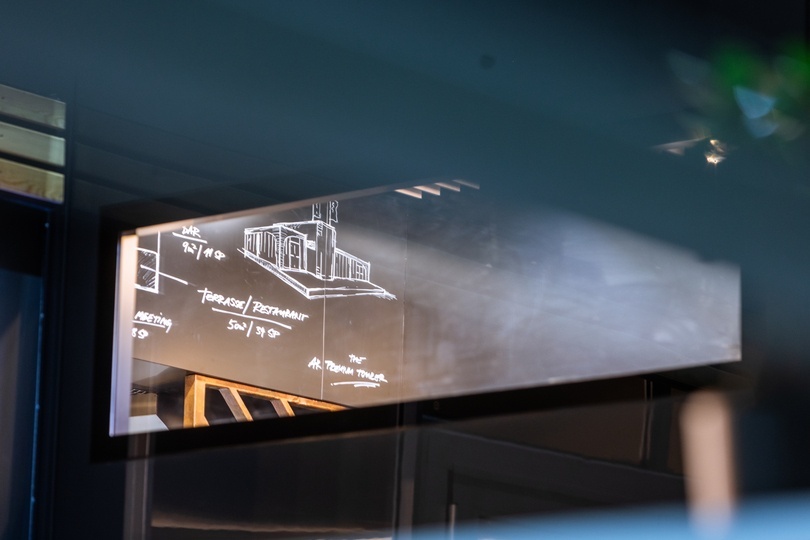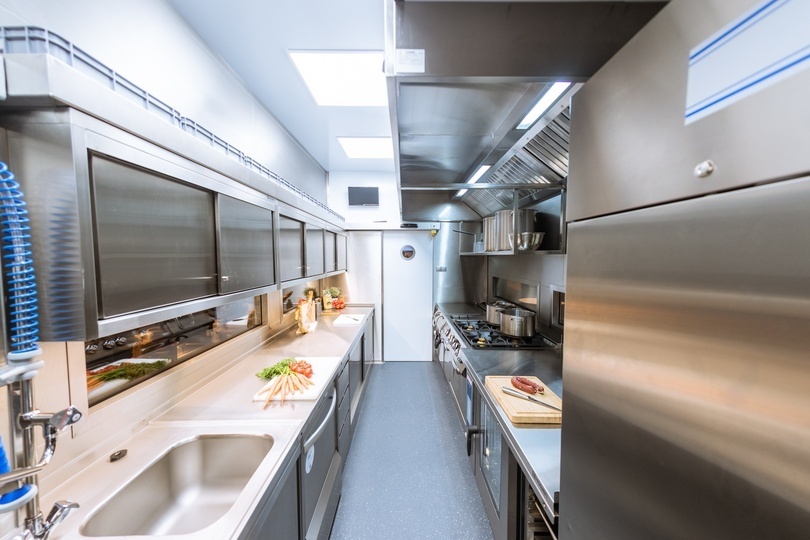 Kitchen equipment
The spacious kitchen in the AK Premium Tourer is equipped with everything needed for professional gastronomy. Of course, we can also cater to your wishes here and customize the kitchen for you.
Rational combi steamer
4-burner gas cooker
Deep fryer
60l tilting roaster
Winterhalter dishwasher
1,400l cooling system
2 washbasins
Kitchen hood
LED TV
Various wall cupboards
Bar equipment
The exclusive bar in the AK Premium Tourer leaves nothing to be desired in terms of equipment. But if you nevertheless need special equipment, we can of course plan and integrate it. Talk to us!
Portafilter coffee machine
Coffee grinder
30kg ice cream maker
Winterhalter glass washing machine
2 beverage fridges
More about the AK Premium Tourer