Available from 149.000* EUR
Monthly rental fee from 4.999* EUR

The AK Promo Tourer 7.5 is the new promotion unit from AK Europe. Thanks to its fold-outs on both sides, it impresses with an interior area of 33m², which can be set up for use in just twenty minutes (by just one person). Like all special vehicles from AK Europe, the AK Promo Tourer can also be customized, both in terms of its technical features and its high-quality interior fittings and, of course, its design.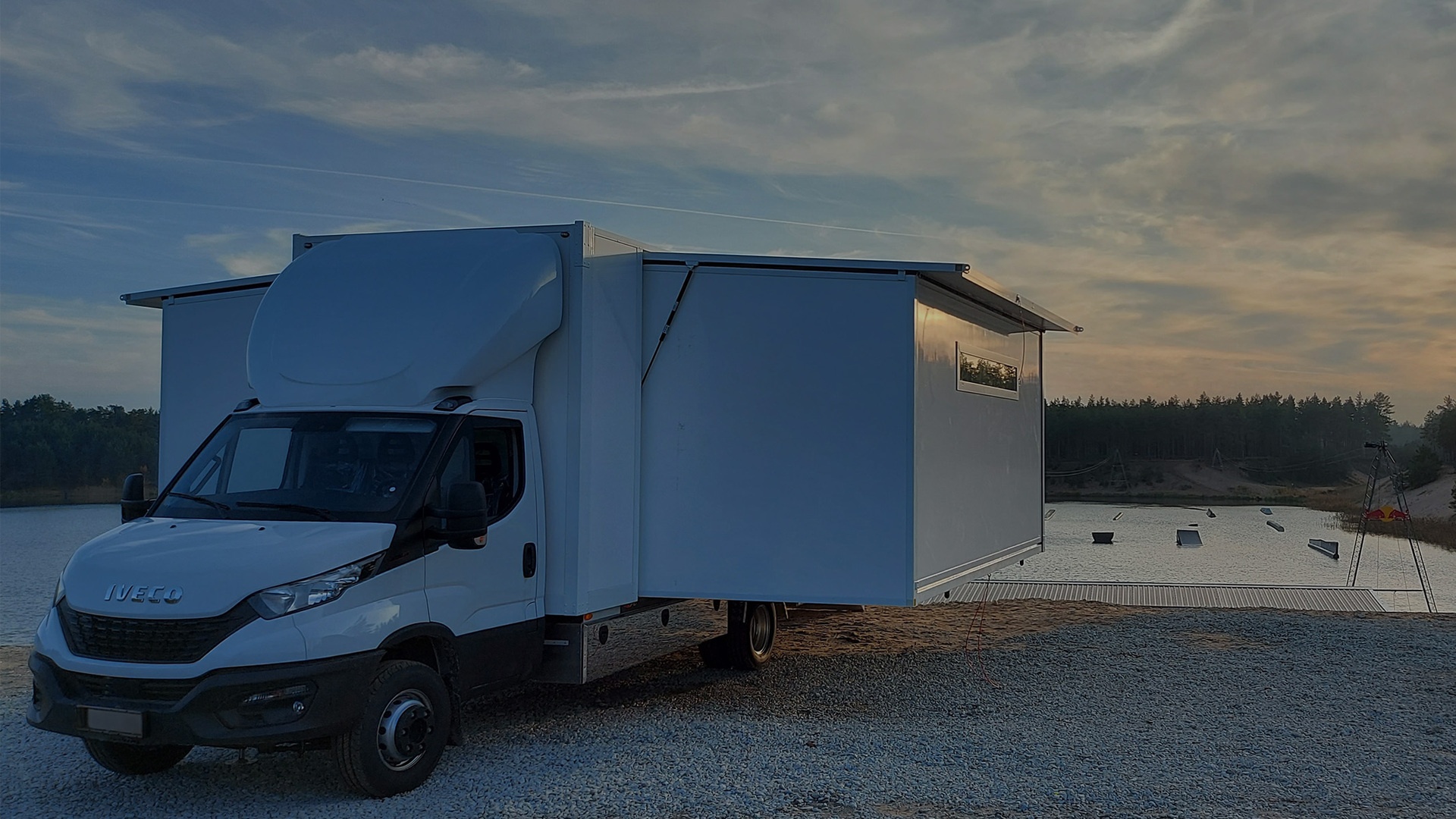 The AK Promo Tourer 7.5 is the perfect solution for companies that want to take their brand on promotional tours. It is also ideal for use as a mobile laboratory, advice center or meeting room.


Vehicle dimensions
| | | |
| --- | --- | --- |
| A | Overall length outside, opened (mm) | 10000 |
| B | Overall length outside, closed (mm) | 8500 |
| C | Construction length, outside open(mm) | 7600 |
| D | External vehicle width, open (mm) | 7100 |
| E | External vehicle width, closed (mm) | 2300 |
| | | |
| --- | --- | --- |
| F | External vehicle height (mm) | 3400 |
| G | Internal construction length (mm) | 5600 |
| H | Internal construction width, closed (mm) | 2220 |
| I | Internal construction width, opened (mm) | 6300 |
| J | Internal construction height (mm) | 2200 |